VERTEX
Balancing Services


Business rule engine for detailed configuration of different balancing methods.



Real-time collection and automatic processing of (measurement) data.



Determining balancing instructions based on set regimes / forecasts and real-time data.



Communication with local dispatch and control systems for execution of the balancing instructions.



Configurable monitoring and control dashboards.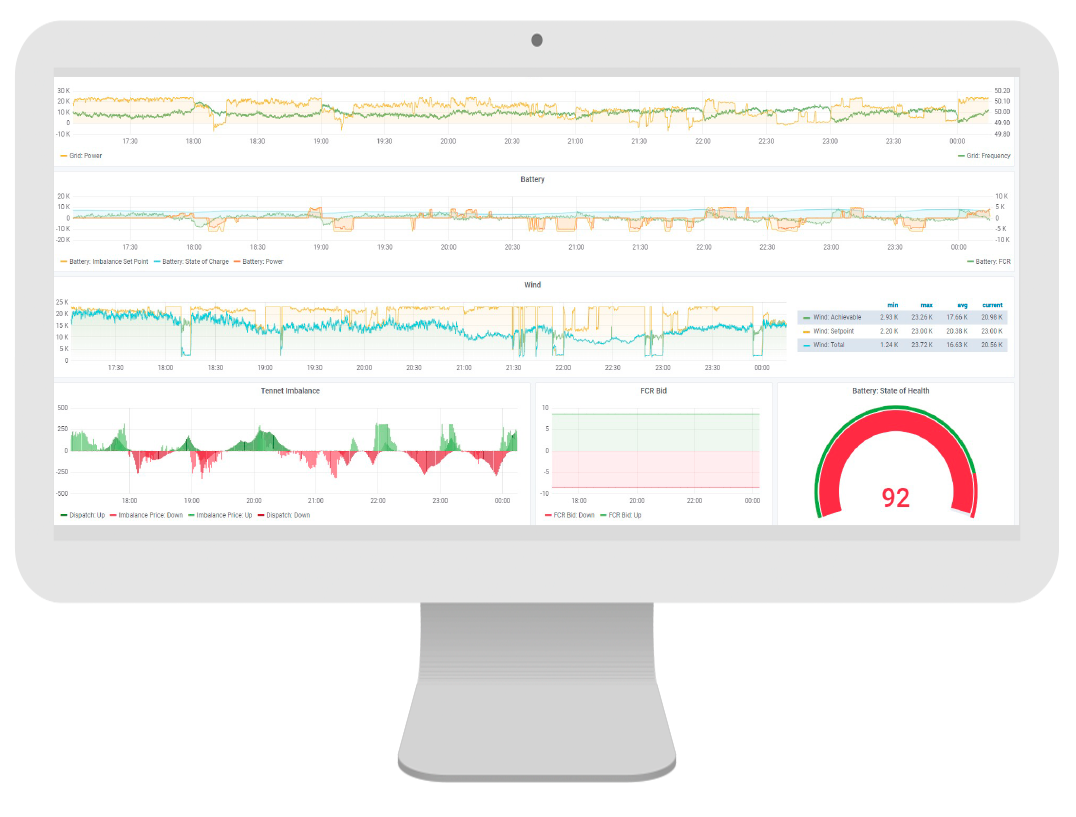 Balancing Services
Markt
FCR (Frequency Containment Reserves), aFFR (Frequency Restoration Reserves), mFFR (manual Frequency Restoration Reserves) and passive imbalance control.
Asset
Battery, wind turbines, Solar panels, spread over different locations
Real-time data ingestion
Modeluitvoering gebruikt hot data
De uitkomsten worden direct terug op de bus gezet
Cold data opslag voor analyse en afrekening
Aggregatie naar 15 min data voor intraday forecast
Beheer van modellen/assets
Beheer van gebruikte tijdseries en assets
Debugmogelijkheden
Audit trailing van scripts, logging, berichten
Versiebeheer van scripts
Instelbare grenzen van kanzen op prijzen
Inzicht hebben in gedraaide schedules/jobs
Monitoring activities on streaming data
7-23, 7 days a week monitoring & operational follow up.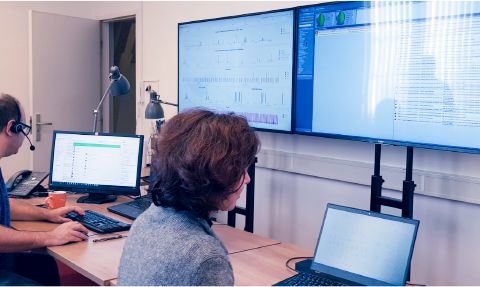 Choose the right solution for your business needs
VERTEX applicable to all major Energy companies