Document generation
DOCGEN
A smart solution that reduces the costs of complex document layout and makes management transparent again.
DocGen Word Plugin
Prevents a jungle of template variants with one clear template.
Scalable for high volumes and can quickly generate documents both on-premise and in the cloud
PDF, DOCX, PDF, email, HTML, MHT and SVG formats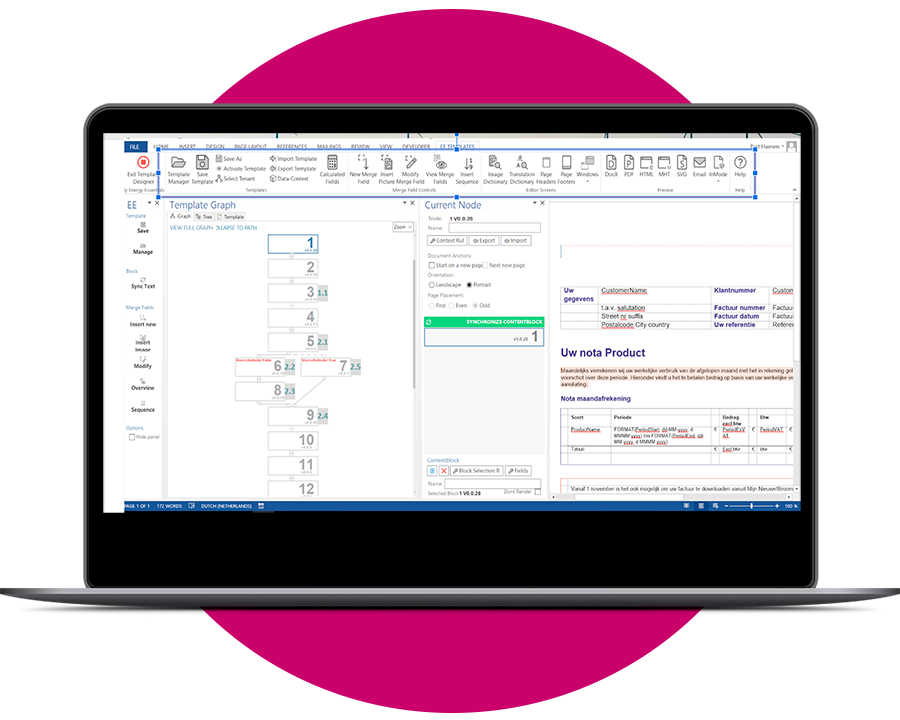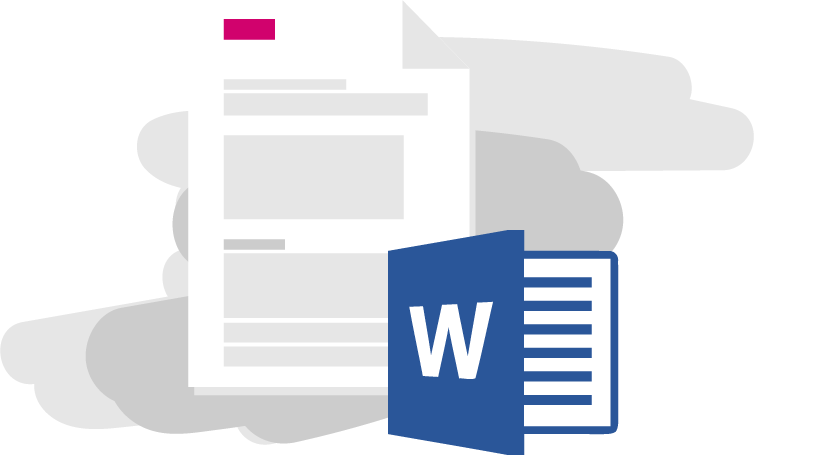 Microsoft Word plugin
You have access to all Word's features and can also use the supplied Word plug-in to design, edit and maintain templates. You can easily switch styles or layout and immediately test the final result in a preview.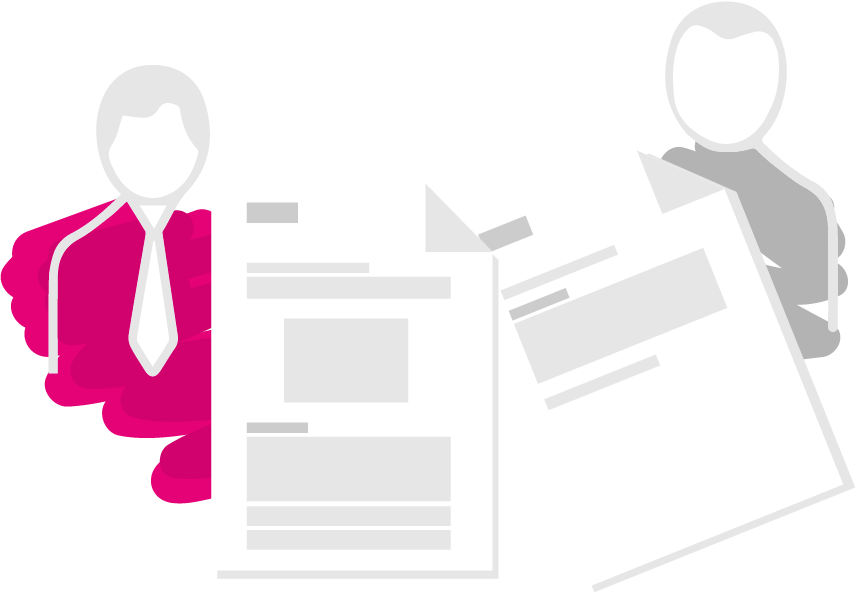 Different kind of users
Text blocks and input fields are cleverly displayed based on decision rules. Formats for date, currency and translations can be easily adjusted and the custom insertion of texts, graphics, photos or attachments can be done in no time at all.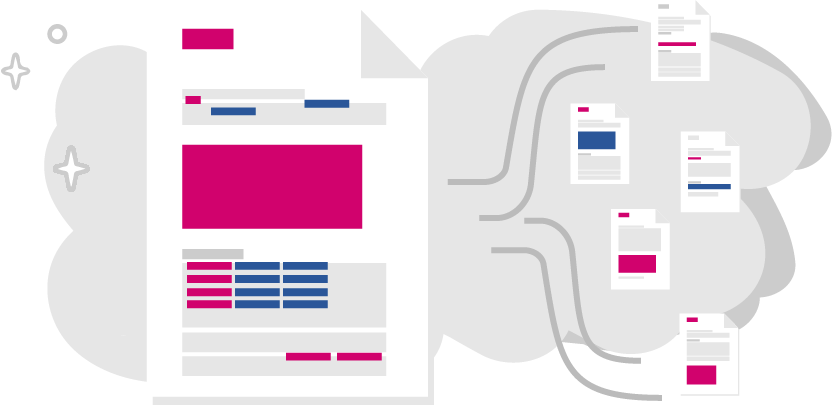 1 template to rule them all!
No proliferation of templates. The graphical template editor gives you an overview, documents are easy to maintain, and you can quickly create new versions. And all this without any programming skills required.
Integrated into Microsoft Word
Graphical template designer plug-in suitable for Microsoft Word.
Input field features
Calculating with numbers and currencies. Ability to use SUM and IF-THEN-ELSE statements.
Dynamic tables
Tables can be filled and built dynamically based on context.
Output formats
PDF, DOCX, PDF, email, HTML, MHT and SVG
Cloud or On-Premise
High-volume output management. Document store and API support for storage and distribution (Azure, among others).
Image library
Merge-field controls for inserting images.
Output preview
Generates and immediately displays the result of your template.
Event logging
Detection of inconsistencies and errors in document generation.
Version control
Automatic activation of new versions prevents old versions from being used accidentally.
Adjusting layout
Change the layout of the supplied context (date, currency and numbers) into other layout formats.
Link data context from back-end systems
Read XML or JSON-based data context from back-end systems.
Style management
Management of styles, headers and footers.
Decision rules
Rule editor to control the selection of nodes and blocks.
Shared nodes
Nodes can be reused in different templates.
Dedicated support
A flying start with hands-on training
We're pragmatic people. Hands-on training is part of our implementation method. We will create the first templates together with our end users, allowing you to quickly become familiar with all the possibilities. You will then immediately have a usable product at your disposa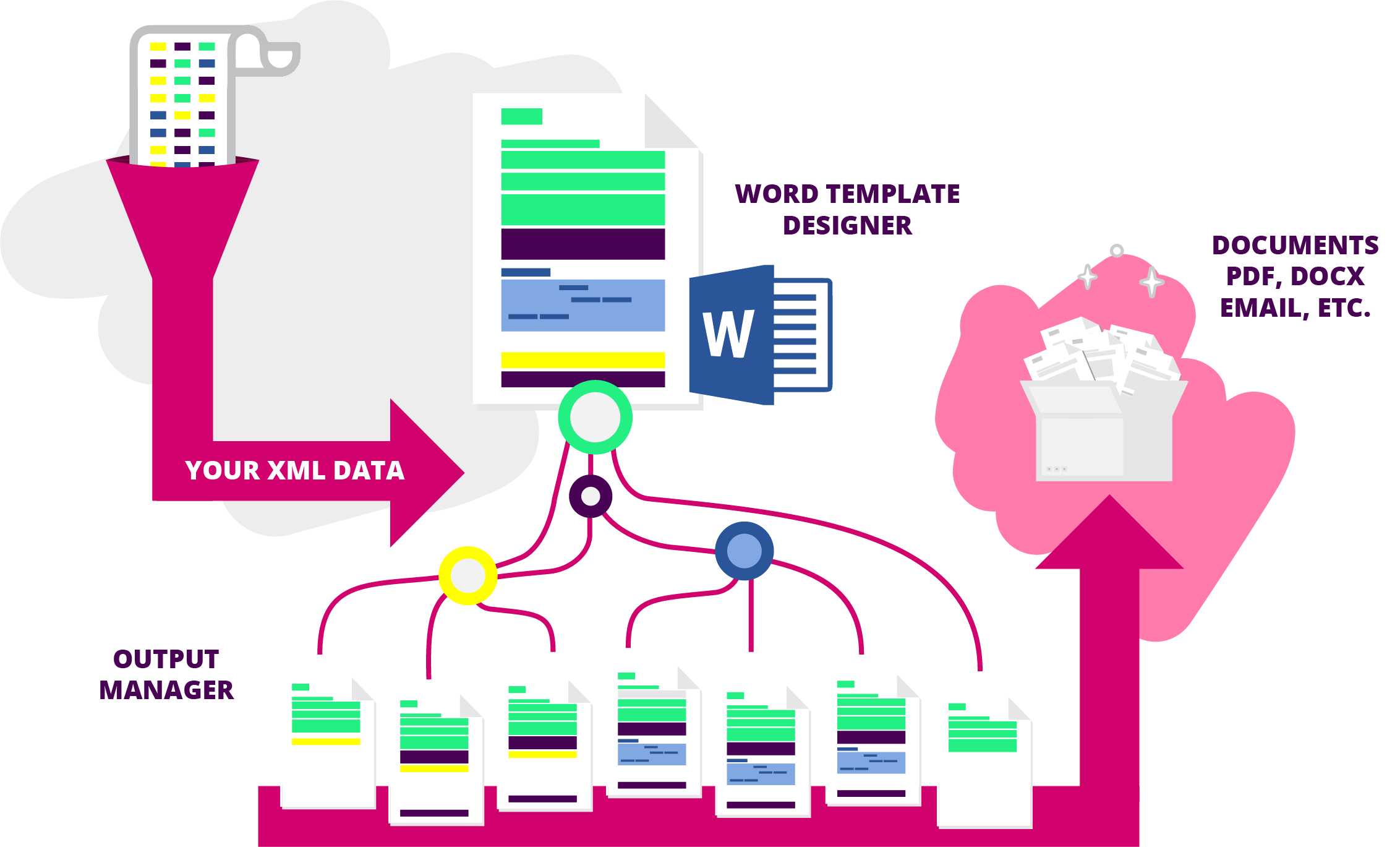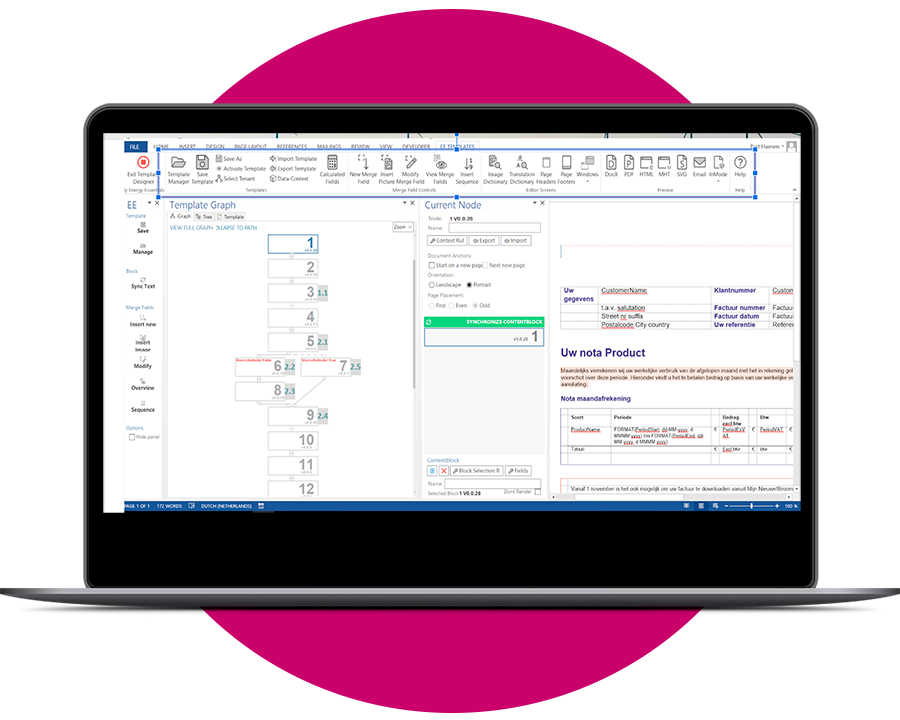 DESIGN FIRST-CLASS DOCUMENTS IN WORD
Customer communication
made easy
Customer communication can change quickly, which requires continuous adjustments to documents such as quotations, letters, invoices and contracts.
Are you looking for a tool that can deal with this efficiently?
That can meet the complex requirements of your business without having to make expensive IT investments?
That reduces the number of template variants to the absolute minimum?
That integrates seamlessly with your own IT landscape and which allows you to simply make use of all the possibilities offered by Microsoft's Word?
Choose the right solution for your business needs
VERTEX®applicable to all major Energy companies