VERTEX
Balance responsible parties (BRP)
VERTEX BRP provides Balance Responsible Parties (BRPs) with the enterprise software they require to maintain supply and demand on the energy market.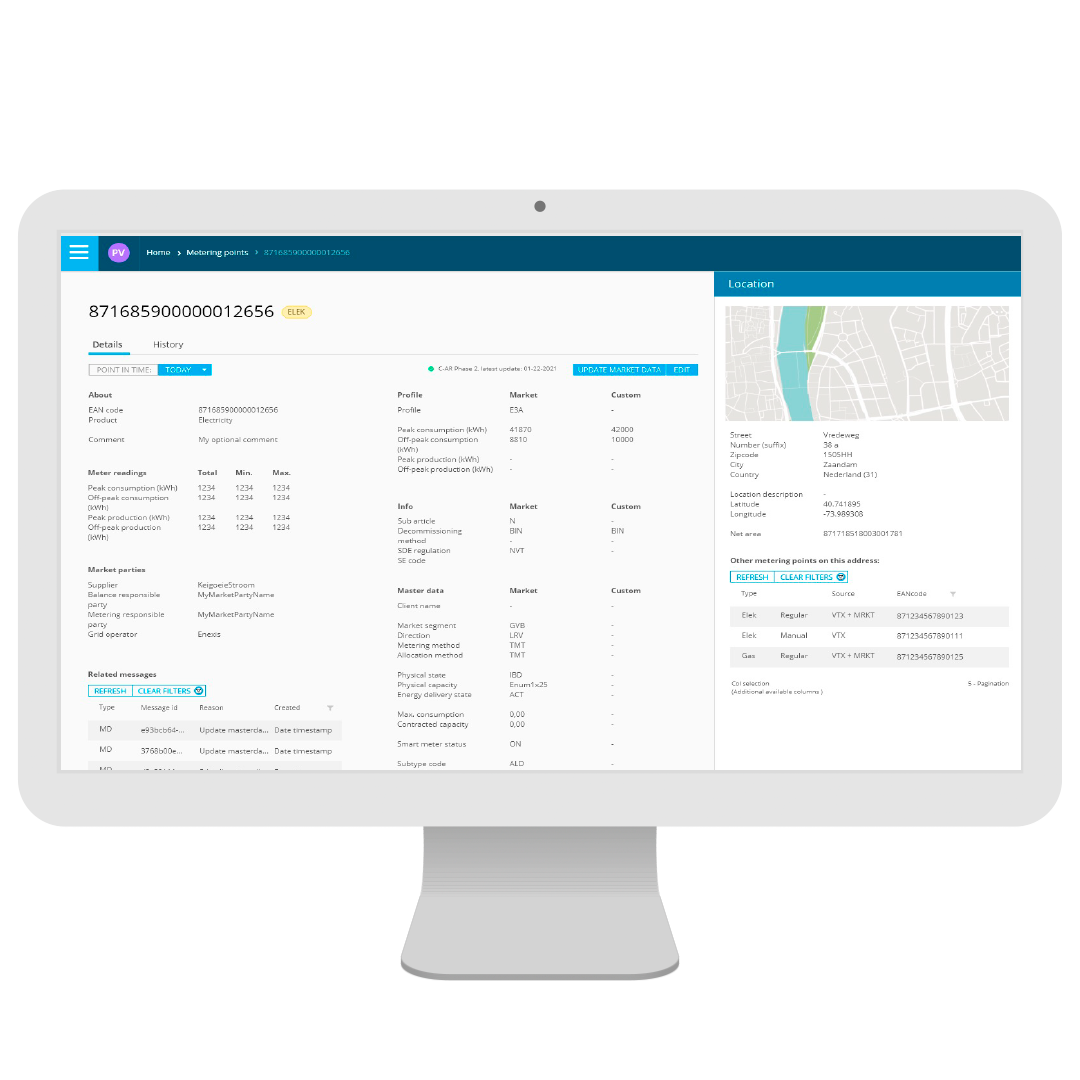 1.
EDM Energy Data Management
Metering points
Market parties
2.
Jobs
Lijst met ingeplande taken en status
Uitzonderingen worden opgepakt door monitoring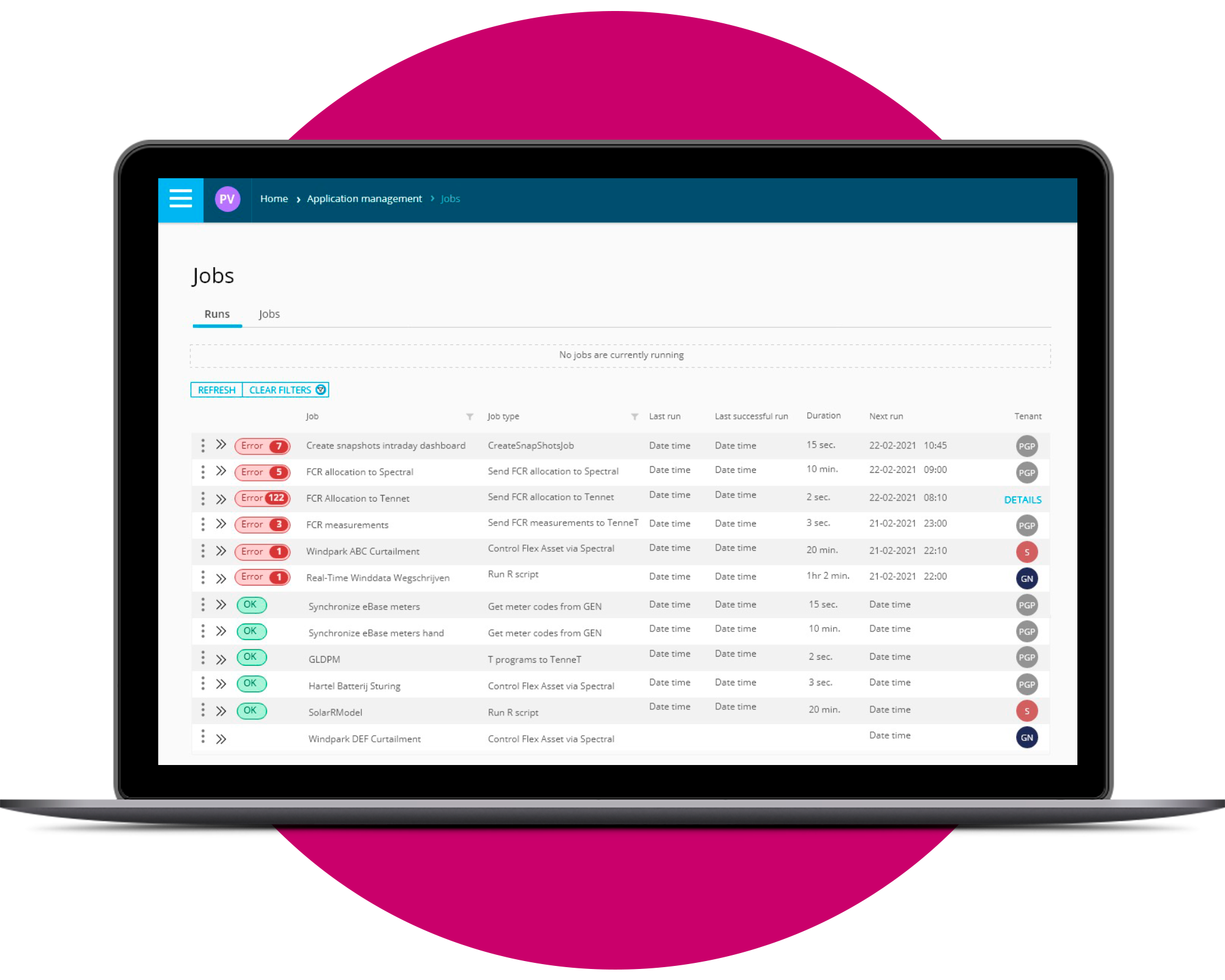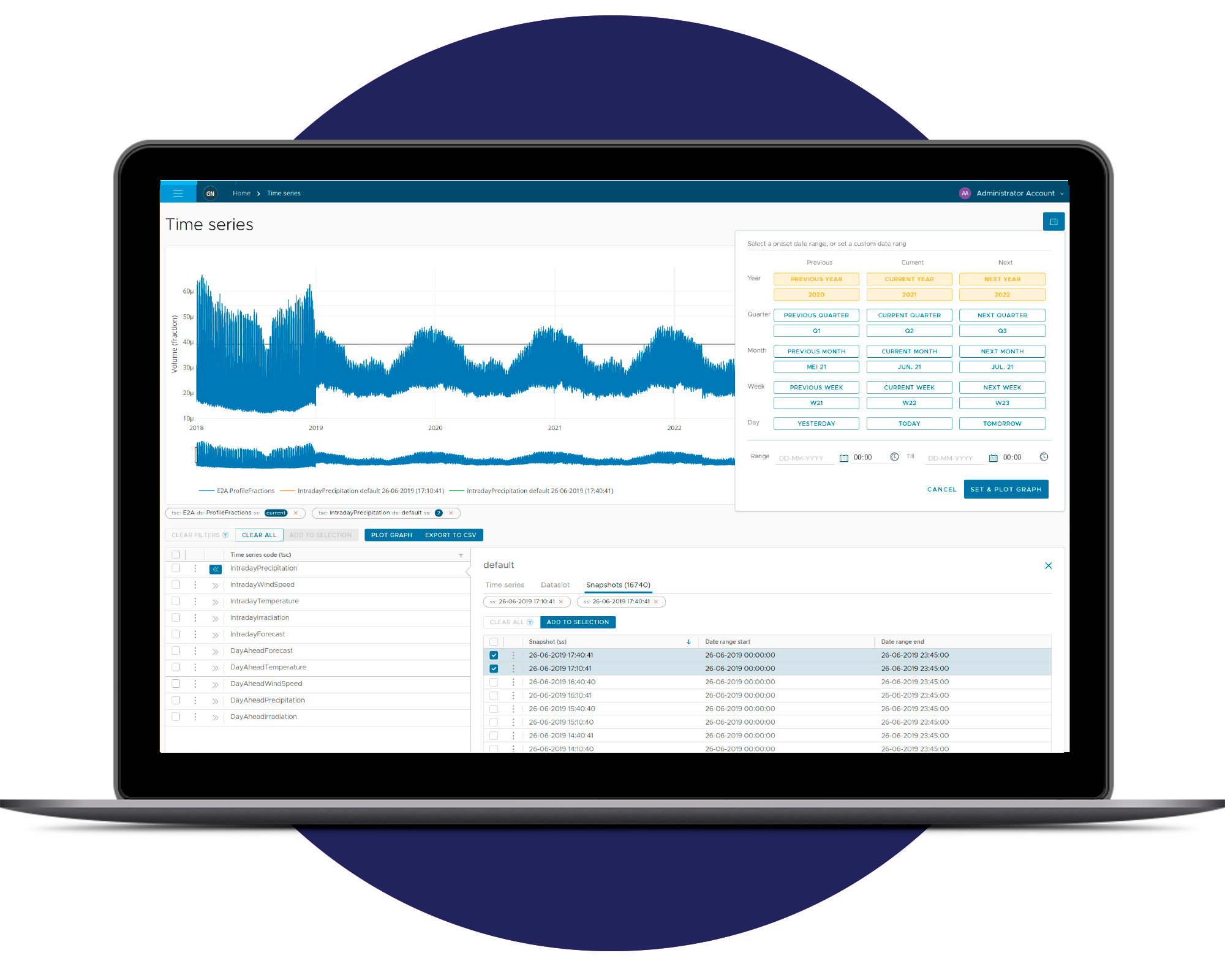 3.
Time series

Zoek, edit en plot functie.
Rententiefunctie.
Uitgebreide API.
4.
Documents & Messages
Zoeken op documenten en berichten over meerdere tenants heen
Mogelijk om berichten op correlatie te bundelen
U kunt berichten verwerken
Retentie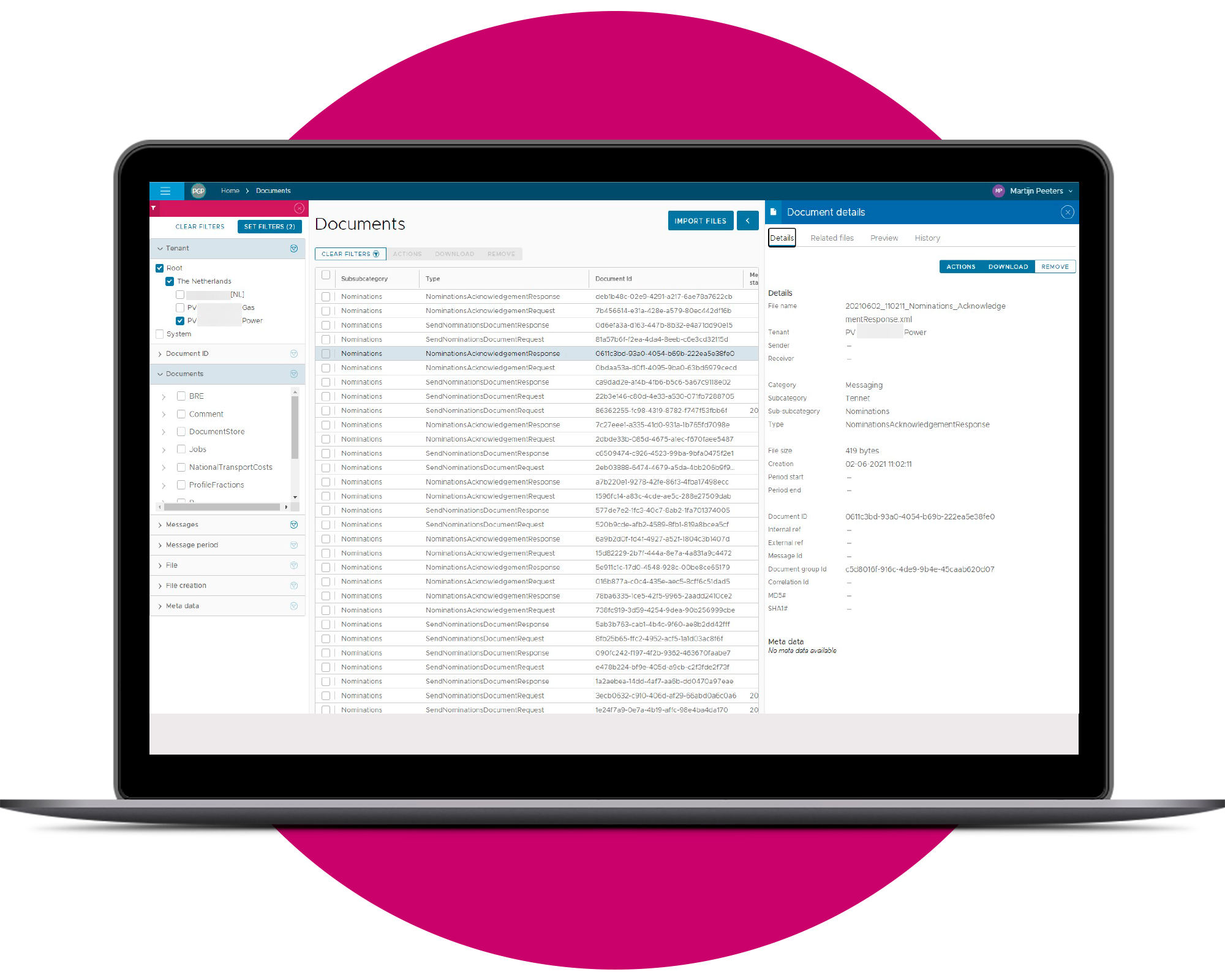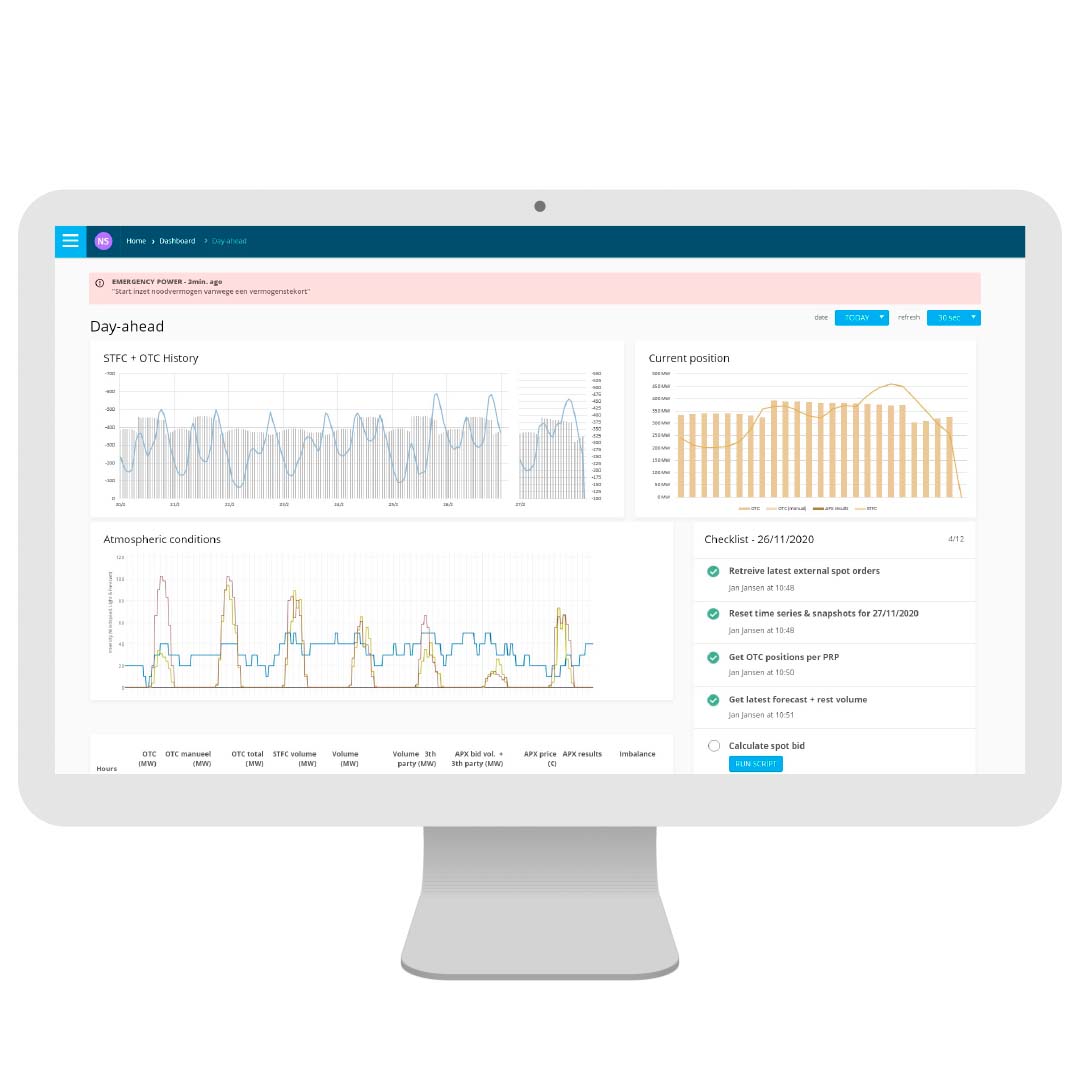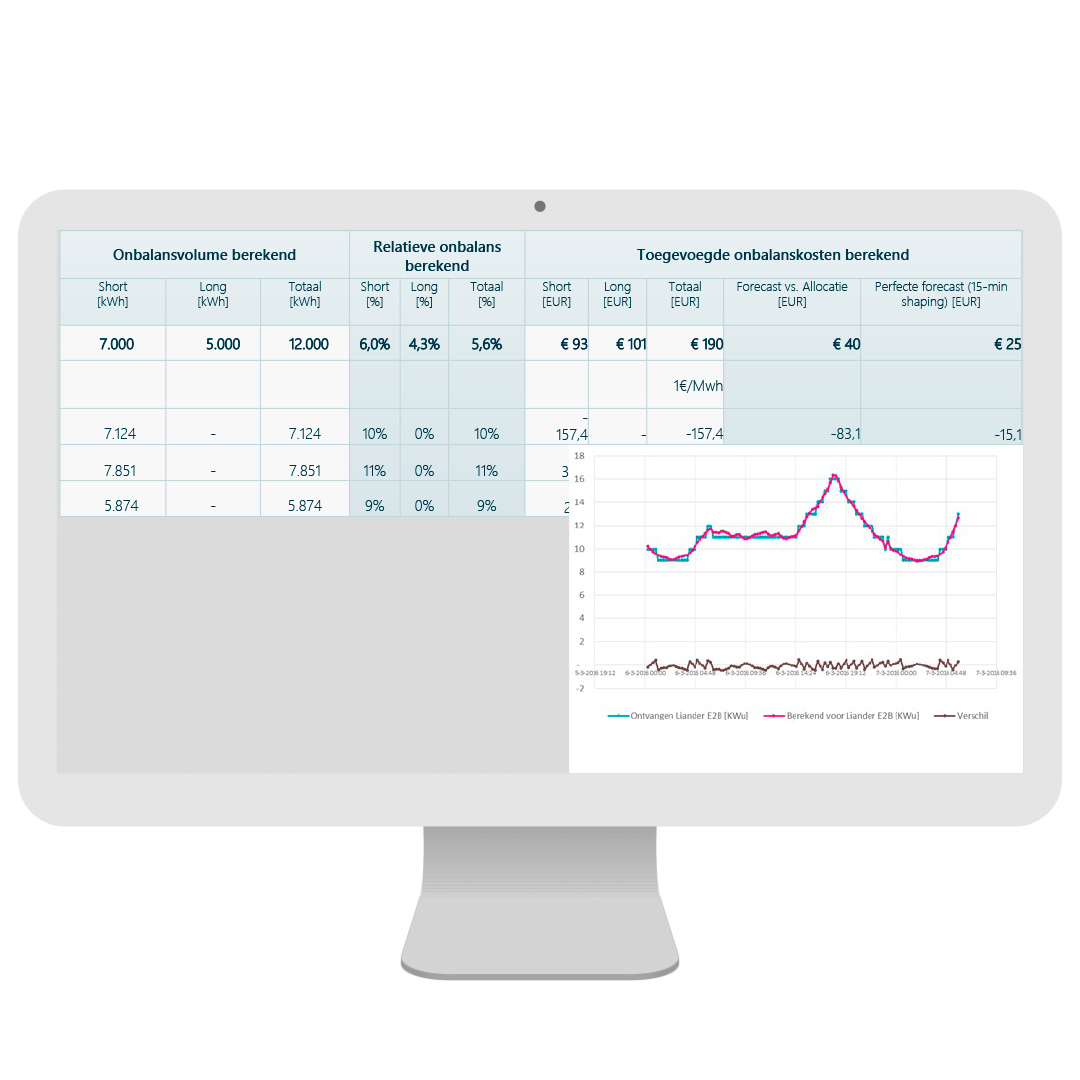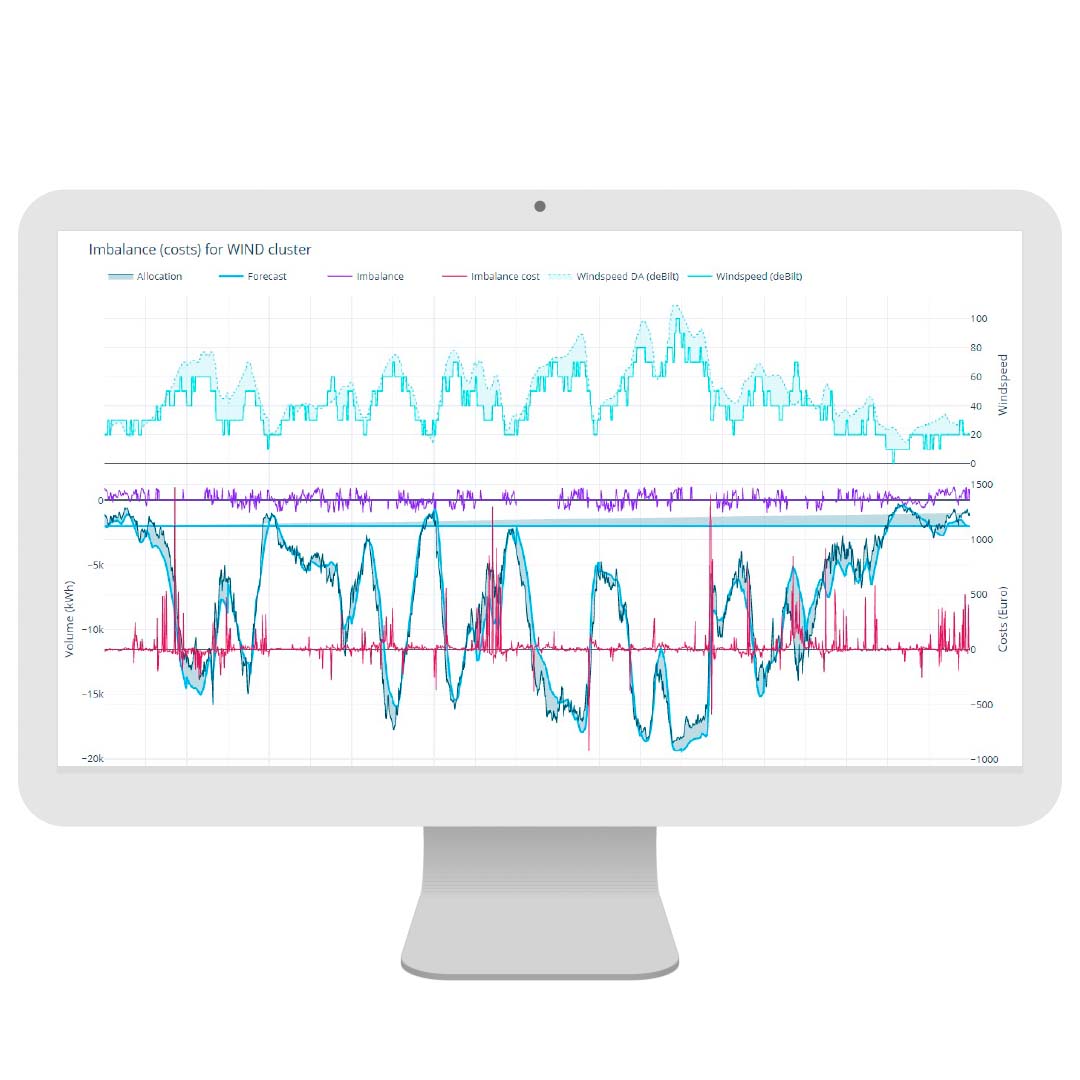 5.
Day-ahead
Reporting & Dashboards
NTO & NTA
Onbalansresultaten
Ontbrekende allocatie
DAY- AHEAD
Termijnposities
Spot forecast
Open positie
Biedprijs bepaling
Status forecast
Bieding en e-programma
Actionable
Reporting
GGV allocatie profiel check o.b.v. eigen PV register (herallocatie)
Zuiver PV register
GGV berekening
Aggregaties & berekening
Trigger (na totaal allocatie bericht?) of time schedule
AMR Allocatie RNB vs TSO checksum
Aggregaties individuele TMT naar RNB
trigger (na ontvangst totaal allocatie bericht?) of time schedule
Trigger (na totaal allocatie bericht?) of time schedule
Vreemde allocatie ontvangen (niet bijgevoegd)
Zuiver PV register noodzakelijk
Draaitabel
EAN uit meetdatabericht onbekend in PV register
Allocatie ontvangen voor EAN met allocatie methode <> TMT
Missende allocatie
Onbalans
Absoluut, relatief, onbalans- (en shaping)kosten per cluster
NTO & NTA o.b.v. eigen aggregaties van zowel nominatie als allocatie
Feedback loop
Onbalanskosten excl. wind cluster
Onbalanskosten wind cluster
Autocorrelatie diagram
Onbalanskosten in draaitabel
Spreidingsdiagram onbalans
Scatter diagram
6.
Intraday
Reporting & Dashboards
Intraday
Forecast as is
Delta met spot
Delta weerdata
RSS feed Tennet
E-programma status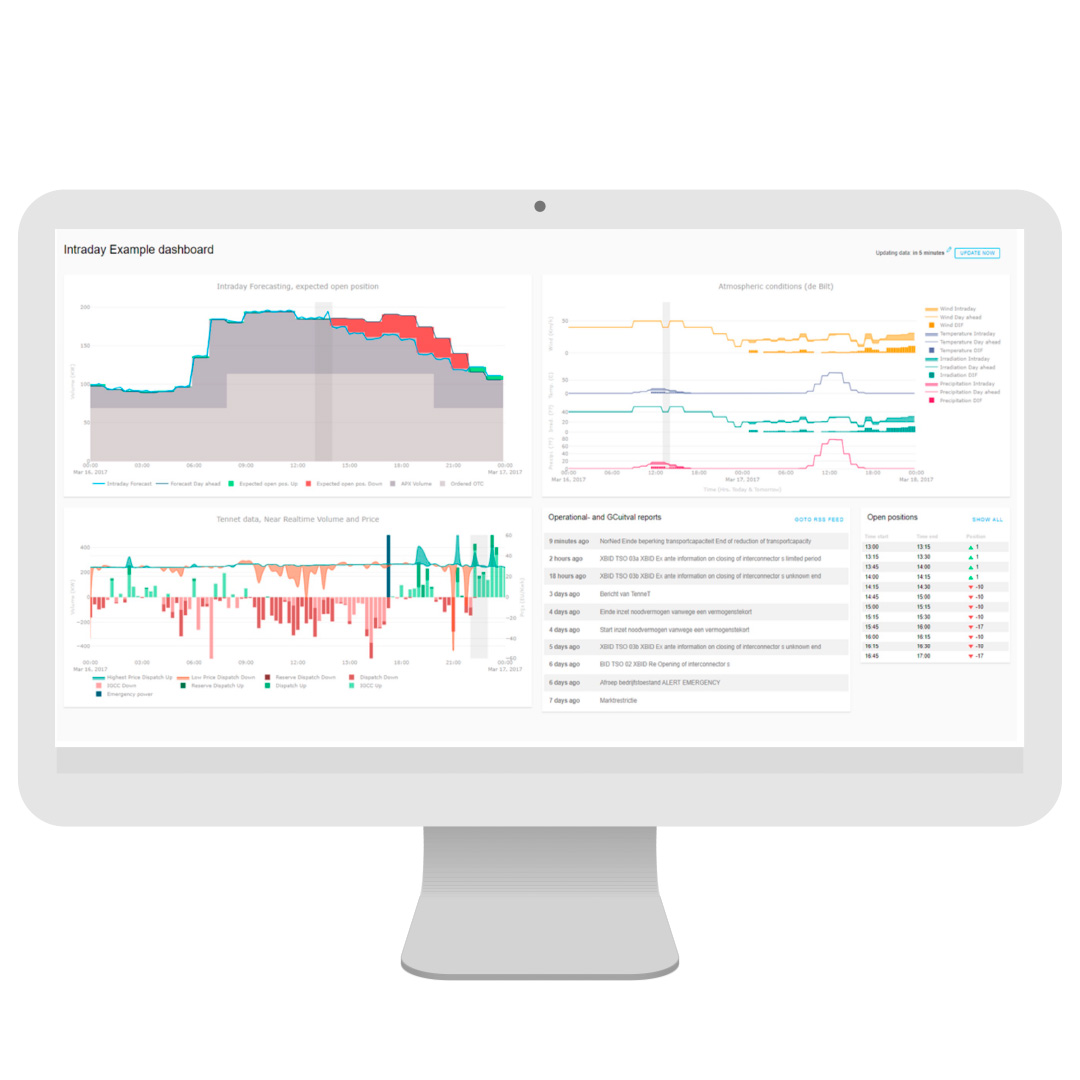 7.
Deal Capturing
Remit compliant
Orders & Deals
Blok & shape deals
Nodig voor APX biedingen en E-programma's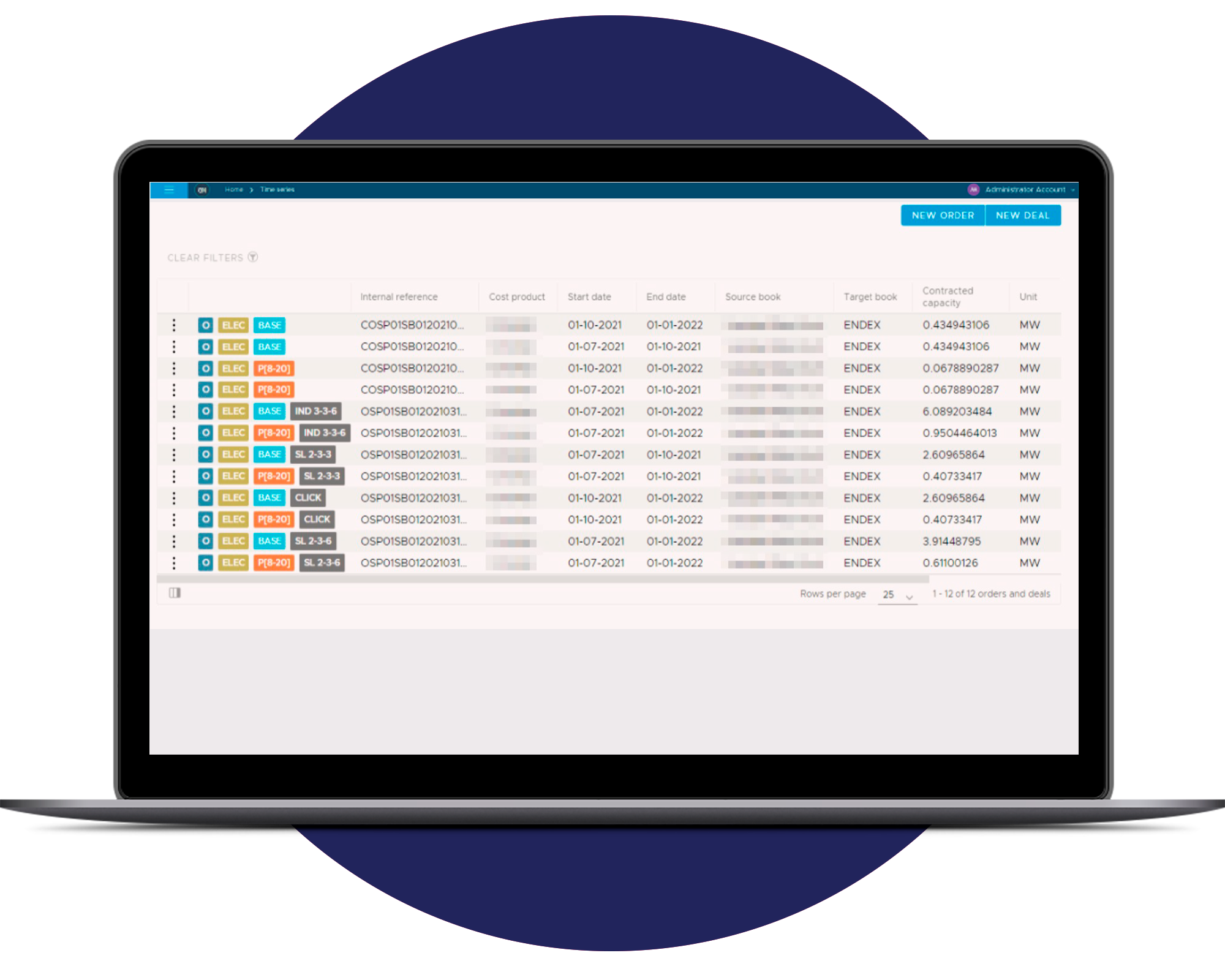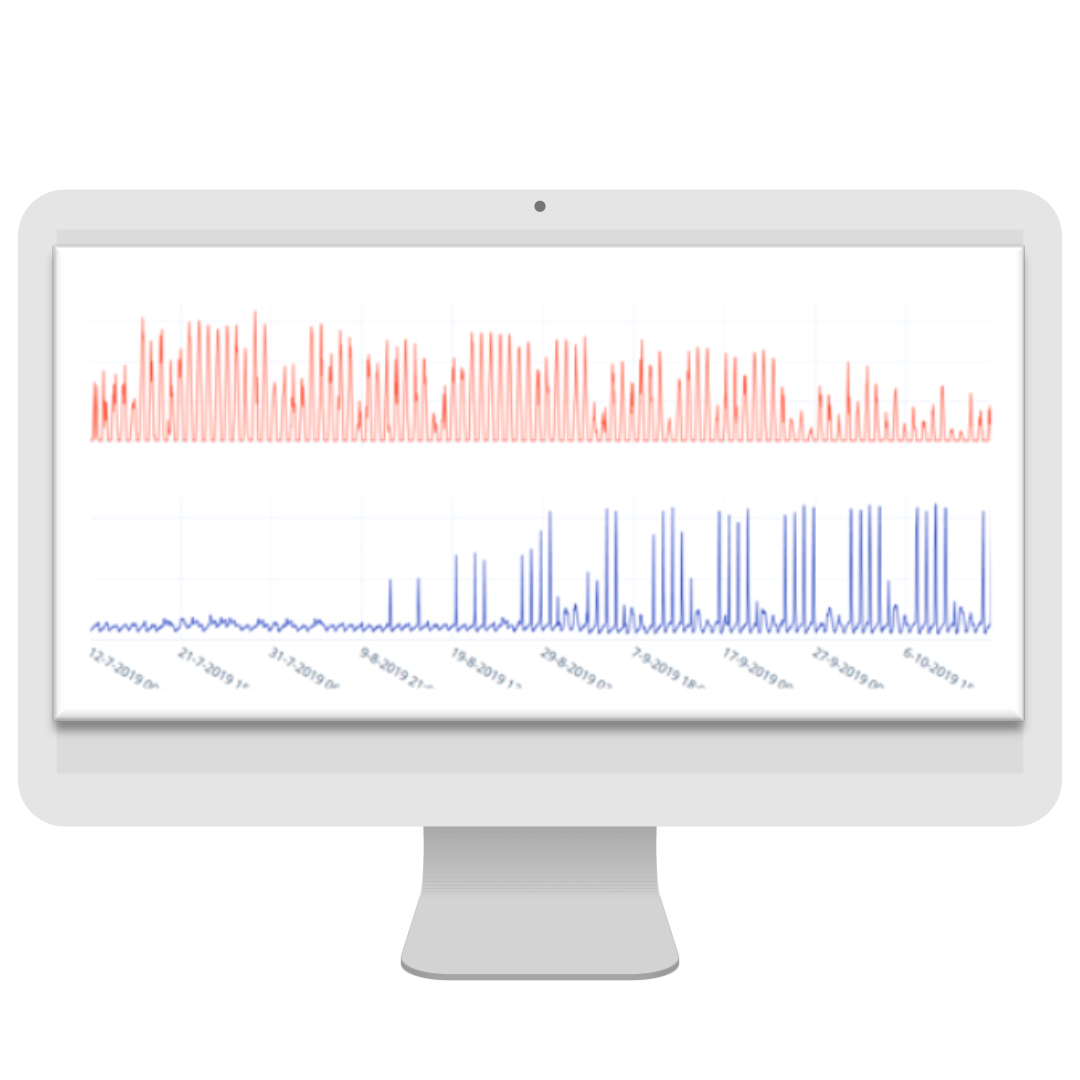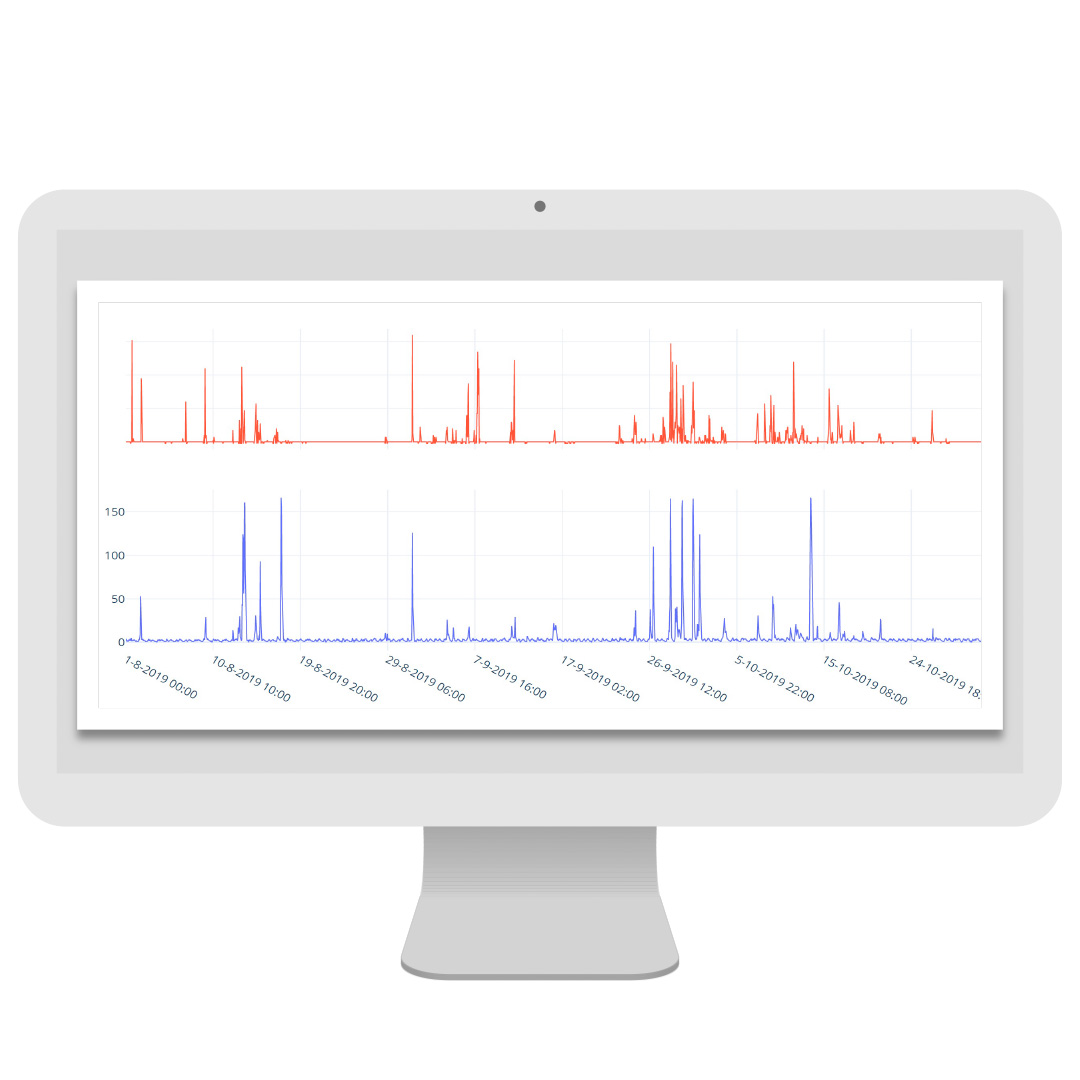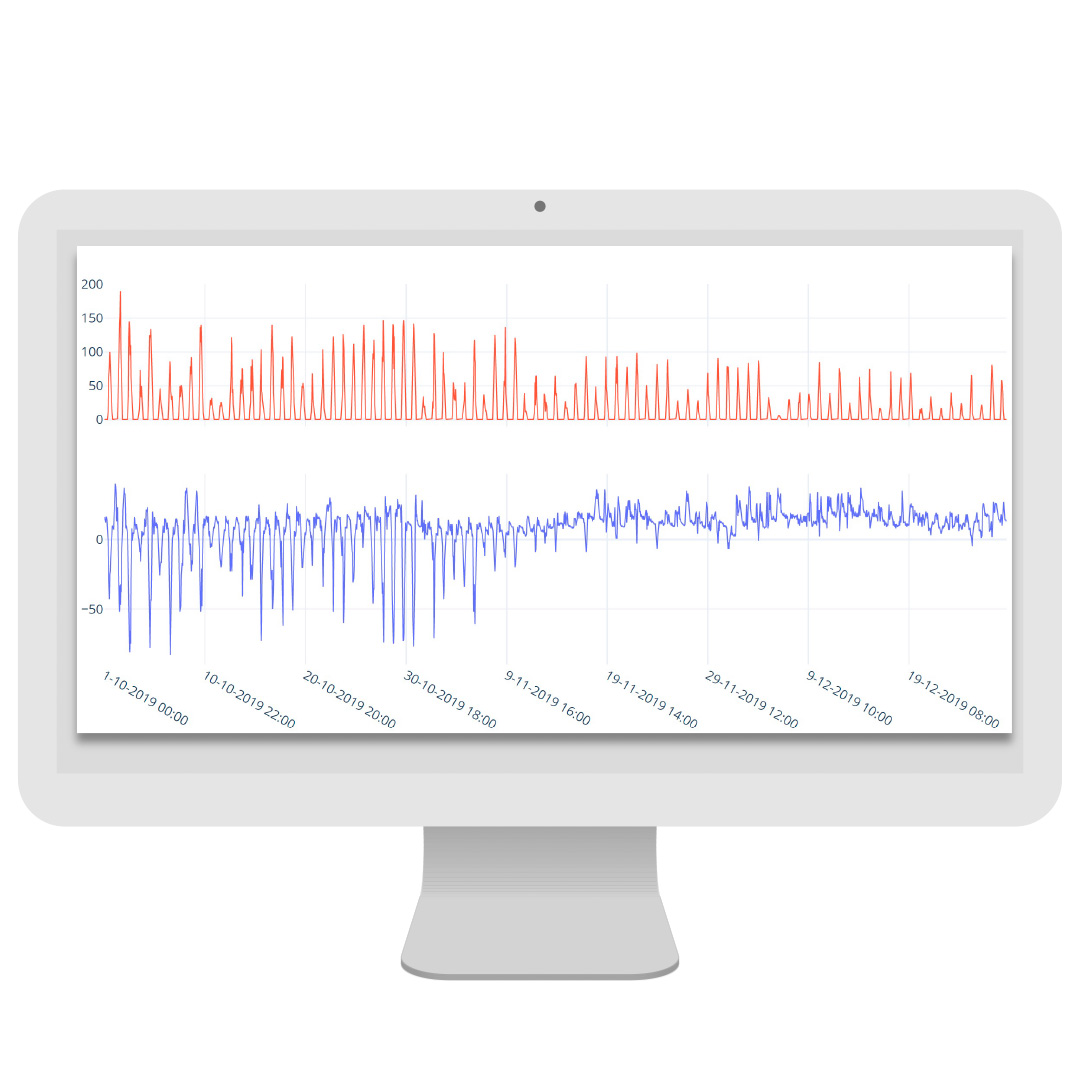 8.
Portfolio segmantation
Segmentation of customers within a portfolio increases the predictability of their load profile and helps analyze behavioral and (margin) performance related characteristics.
This is useful for:
Long Term forecasting
Short term forecasting
Custom pricing for specific customer groups
Homogenous groups for shaping & imbalance tariffs
Manage changing customer needs and load profiles
Within segmentation services the following methods are used:
Data validation (correctness, completeness)
Applying (auto) correlation
Regional correlation to weather station
Examples
Evening lighting like sport park (correlated to global radiation, wind and precipitation)
Water pumping station (precipitation)
Combination solar and industrial usage (global radiation)
Monitoring activities on streaming data
7-23, 7 days a week monitoring & operational follow up.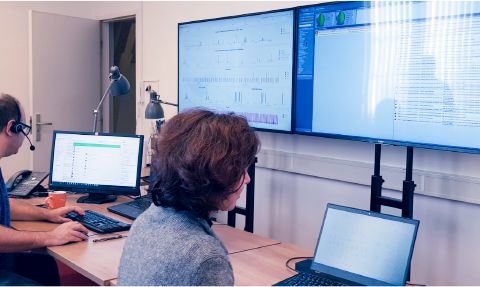 Choose the right solution for your business needs
VERTEX applicable to all major Energy companies